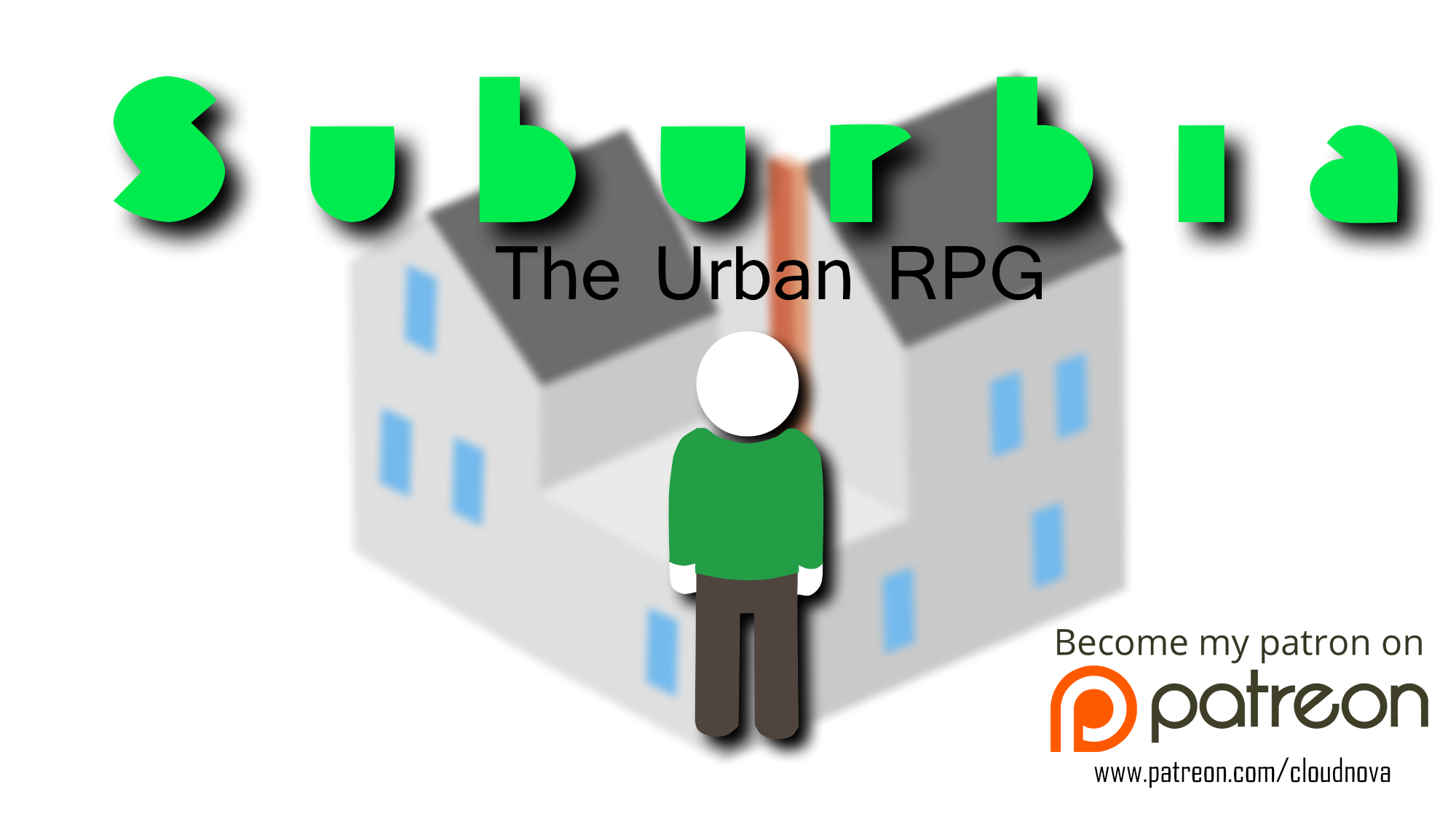 Suburbia
Suburbia will be an obscure open world RPG set in an alternative universe where the entire planet consists neighborhoods and demons are an everyday thing.

In Suburbia you will be able to explore and expand your neighborhood. You will discover land marks such as "The Mall" and other mysterious locations.

You will be able to build homes, 3D print weapons, and even go grocery shopping! That's right, Suburbia will be both an RPG and an every day life role play. You will be able to customize your own home with furniture and add/remove rooms to your liking.